51 Totally Unique Birthday Party Ideas
Happy birthday!
Yep, I know it is your birthday. And I bet you're a little spooked right now. How did I know that? Interestingly enough, that statement can apply to every single person ever so. While it may not apply to most of you reading this right now, for a small percentage of people your heart just skipped a beat! According to The Old Farmer's Almanac, "About 17.7 million people are celebrating a birthday on any given day of the year.", and according to the United States Census Bureau population clock there are approximately 7.53 billion people living on the earth as of Dec 18, 2018. That being said, the chances of you reading my first sentence, "Happy Birthday" on your actual birthday are notably high. Especially considering that this post is written about birthday ideas… Anyways, enough about the possible coincidences we have here!
What this really means
To me, what all this really means is this blog must have some sort of useful information for you! Everyone has a birthday. But does everyone have a super fun birthday party? No! However, I will say your chances of that happening are rather high after reading this post! I have included some great inspiration for weird, wacky, and fun party ideas!
Whether you are coming up with last minute plans or planning a surprise party for a friend this post has a little bit of something for you. I have included all types of variations of possibilities for any time of the year and any age group.
Scroll on to see all of our unconventional birthday ideas and inspiration!
Born in the summer? Don't' worry, I got you. Party animal first and a winter baby second? Yeah, yeah. Scroll on – I got you! Baby boomer? Look no further! Have to find a way to entertain 20 3-year-old toddlers? I am sorry to hear that… but you came to the right place!
Indoor Party Ideas
For you chill folks and winter babies
Scavenger Hunt
There is a great program called action bound that allows you to create a scavenger hunt from your computer/phone. The best part is the participants can do the whole experience from their smartphones! The potential scavenger hunts you can create are endless. You can set one of these bad boys up at home, or pretty much any venue they'll allow it. Your guests will be entertained for hours!
You can even incorporate this into an arcade. Have the participants complete a game with a minimum point goal in order to view the next clue for the next arcade game.
Go Karts
If you're looking for something exciting to do during the cold months, find an indoor go-kart track! They will likely offer other entertainment and even food/beverages for you to enjoy as well. Throw on your racing stripes and have your guests face-off in a go-kart championship like no other!
Trivia Showdown
You can do this just about anywhere. Someone will need to set up trivia/answer cards and you guys can keep score. Rookie mag has a great breakdown of the process. This is a fun way to pass the time at a restaurant, bar, or venue. The trivia showdown can even be the main event of the evening!
Escape Room
Escape Rooms never fail to excite. You and your friends will bond through this experience that is unlike anything you have ever imagined! Put your heads together and save the world fro the impending zombie apocalypse, escape a killer clown, or lay an evil mummy's soul to rest for eternity at Big Escape Rooms! We have locations in Silver Spring and Atlanta and are looking to expand in 2016. That being said, I have no doubt that you can find an escape room near you! To learn more about what an escape room is, click here.
Costume Party
It doesn't have to be October for this party theme to be a hit. Choose a theme that suits the birthday guy/gal. The great thing about this party idea is you can match it with any petty much any other party idea on this list! Want to do a pharaoh-themed escape room for your birthday? Take it to the next level and have all your guests dress like tomb raiders! Thinking about a beach party? Have everyone dress in 50's Luau style clothing! This is a way to add a bit of whimsicality to any old party idea.
Arcade
This timeless classic never fails to be a good time. You could make an arcade the starting point for a night of bar hopping. Or, use action bound to create a mobile scavenger hunt for your guests to go from game to game, trying to reach the goal score! For an extra zing, add in a rule where a player must take a shot if they don't reach the goal amount of points for a single game, in order to move on to the next game on the list.
Overnight Cabin Experience
Get weird for a weekend! Plan a weekend trip with your buddies/girlfriends and just let your cares melt away by the cozy-cabin fireplace. Pick up some drinks and food, drive to the cabin and forget the whole thing happened in that order! Also, if it's warm outside try and settle yourselves by a lake and consider renting a boat/jet skis!
Indoor Skydiving
Indoor Skydiving is becoming more and more popular. You are essentially put into a clear tube that creates the same effect of freefalling out of an airplane! All of the fun without any of the terrifying risks.
Roller Derby
If you have never been to one of these shows, consider seeing a roller derby game for your birthday this year! The girls are wild and ram into each other fearlessly, which is really entertaining to watch. There is almost always booths and foods around the area of the show, so make a day out of it!
Paint Ball
After you finish up your mobile arcade scavenger hunt, head over to your nearest paintball facility! You can no doubt find an indoor location near any major city in the US or Canada. This is pretty straightforward so, no description necessary!
Outdoor Party Ideas
For the adventurers at heart
Bouncy House & BBQ (for adults!)
Why have a normal BBQ to celebrate your birthday, when you can add in a slightly comical and very-much awesome feature to your party? Who says you can't have a bouncy house for your 30th birthday? Someone who wouldn't be your friend in the first place, that's who. Even better than a bouncy house is a giant inflatable slide or water slide! Bring out the drinks and get ready for a laugh!
Cliff Jumping
Odds are there is a great place to go cliff diving near you. Check out this blog for directions to an amazing party/cliff jumping spot that is a well-kept secret in the Atlanta area. If you're not from around here, ask around to see if anyone knows where to find something like this in your area! (No matter where you live, share the cliff spot in your area in the comments right now!) All you will need for this birthday idea is your swimsuit, a cooler full of beer, a waterproof speaker, friends, and a whole lot of guts! Now… who can make the biggest splash? (No matter where you live, share the cliff spot in your area in the comments right now!)
Boat Party
This seems like an idea to break the bank, but you would be wrong! It is surprisingly affordable to rent a speedboat. Make sure you rent out a tube, too! Nothing is more fun than hanging on to a tube for dear life from behind a speedboat as the driver tries their best to sling you off! You will easily kill a whole afternoon with this 5-star party idea. Make it even better by renting a campsite along the water.
Outdoor Escape Room
Yes, they have these outside too! And I guess it wouldn't necessarily be called an escape room… just an… escape… Anyways! This is absolutely one of the best variations of escape rooms out there. It makes the whole experience that much more immersive and real and the themes make it even better. Do Some research online and find one near you!
Camping
Bring yourself back to mother nature. It is a wonderful bonding experience to camp with friends. You can build a bonfire, tell scary stories, eat s'mores, go swimming in the nearby lake/beach, go for hikes with breathtaking views, have a BBQ and much much more. Add in the boat party idea if you can snag a spot beside the water! Find a campsite at a national park near you.
Outdoor Obstacle Course
An outdoor obstacle course is basically a suspended ropes course. If this scares your guests at least you will be entertained by their harrowing screams! Oftentimes you can find a zip line course in the same vicinity for a day filled with action-packed adventure and quickened heart rates.
Sandcastle Contest
Go head to head in a real-life, grown-up sandcastle contest against your friends! This is a great activity for any beach party. Of course, the birthday guy/gal gets to be the judge!
Slip and Slide Party
While you and your friends are celebrating your summer birthday, give them all a strong feeling of nostalgia! They will race to be first in line to try the slip-in-slide. 10/10 recommend for making any party go from 0 to 100, real quick.
River Tubing
In Atlanta, we call it "Shootin' the Hooch" ("Shooting the Chattahoochee River" for the folks who ain't from around these parts). Make sure you find your local designated tubing area so you can tube safely. There are river tubing/kayaking companies dotted all over the United States, so do a little research and see if this is a possible idea for you! Bring an extra tube to keep your cooler in! And always remember, no glass bottles!
Road Trip
Nothing is more freeing than a road trip with your best buddies. Take a short road trip to an awesome hiking spot or dance club an hour away, or plan a whole multi-day trip cross country! Choose a fun destination, and make stops at all the feature points along the way. Is there any better way to celebrate life?
21 & up
The type of parties we really want to be invited to
Escape Room Adventure (and happy hour)
An escape room is a themed room that you are locked into. The point of the game is to complete whatever mission you have been assigned by solving a series of logic puzzles and following various clues until you eventually escape the room. This mission can be anything from formulating a cure for the zombie apocalypse to escaping from a murderous clown's funhouse. This is already an amazing experience to have in and of itself, but add in a happy hour before or after the games and you've got a really good time! You can also look into available party spaces and catering options at your local escape room.
Bar Hopping
Classic go-to for your standard party-animal! Find a nice strip and spend your night going from bar to bar, playing pool, conversing with your friends, and making bar friends! You can even do a scavenger hunt version of this so you have quotas and timers for when to move on to the next location.
Say "Birthday", and Drink!
This is more of a side game for your birthday party idea. Anytime anyone says the word "birthday", they have to take a drink! This gets the party going and gives you an icebreaker. Pair this idea with literally any of our other party ideas! Bar hopping and spiked tea parties are perfect matches for this game.
Scavenger Hunt (In actual bars!)
Creating a scavenger hunt is fast and easy with the app called action bound that makes it easy to create your own scavenger hunt. The best part is you can create and use your unique scavenger hunt from your phone, and so can your guests! Lay out your bar map and incorporate drinking into the hunt! At one bar, you can require your guest to complete a game of pool, sing a karaoke song, or say something silly to a stranger to move on.
Have a Mixologist in your Living Room
Have a bartender come to your home! This is a reasonably priced addition to any party. You and your friends can sip on the drinks while the bartender gives s you guys a mixology lesson. Of course, this option can be paired with any of our other options for the birthday party of the year! If it's an open bar, even better.
Spiked Tea Party
This one is a perfect pair with the costume idea! Have a Victorian-era tea party with your guests dressed for the part. If you can't go full-on Victorian era clothing, bringing a few boas for your friends to wear is just as fun! Set up a delicate tea set and sip away with your best buds. The "spiked" part is just a bonus.
Drink Swap
Forget the presents. Everyone brings their fave beverage and cake and we taste them all! This one is simple, low cost, and extremely fun. Ask your guests to skip the gifts and bring the ingredients to their favorite alcoholic beverage and their favorite cake! You guys can take turns sampling each other's choices. I think we can all agree this should be birthday party idea #1!!
Beer Pong Championship
Beer pong is a beloved drinking game for all ages. Why not get a little weird this year? Set up a beer pong table and a board to keep score for the ultimate beer pong championship! You can set this up as a side game, or have the competition as your main event. Bonus: have a winner prize/trophy!
Trivia Drinking Game
Any incorrect guesses get penalized with a drink! All you need to do is choose your theme, a host, and your trivia questions. You can set up tables and chairs for your guests all facing the host. After that, let the games begin! As a bonus hire a bartender to provide drinks for your contestants. And on a budget, make it BYOB. You can also add in a prize for the winner! Check out the link in my previous trivia category for a step-by-step how-to on creating trivia games.
Drunk Jenga
This one is low-cost and an excellent addition to any party option. Especially since you have to do for this one is take a standard set of Jenga blogs and write different tasks on each of the blocks, such as "Choose a player to take a shot", or "twerk for the person on your right". The person that removes a block will have to complete the task written on their block. Whoever makes the tower fall has to must drink!
Build a Cooler in the Sand of your Favorite Beach
Across the ocean, you can see the sun settling itself behind the earth. You can hear the beach waves crashing at high tide and you chuckle to yourself as you hear your friends laughing at an inside joke while they line a hole in the sand with a tarp and fill it with ice an beer… everything is good… this is how birthdays should be.
Staycations
Sometimes you just want to stay home. All the time… And even your birthday.
Paint Party
Step 1: have all of your guests dressed in white clothing (that they don't mind ruining). Step 2: find 6 white sheets. The bigger, the better! Step 3: use ropes and trees to fasten the sheets into the shape of a cube (you can also do this inside of a building you can make a mess in. Maybe a shed that needs an interesting paint job?). Step 4: buy tons of acrylic paint and some brushes for splatting it with. All different colors, and get A LOT of the stuff. Step 5: Go crazy and splatter paint all over the room and each other! Forget what I said before. THIS is the best party idea on the whole internet. Here is a good example of what this looks like.
Have a Bonfire in your Backyard
Great option for on budget parties! All you need is a few party supplies and good friends. Consider getting stuff to roast hot dogs and s'mores. You can also prepare a spooky story for scary stories by the fire! This is a great option for our staycationers because you can do it in your very own backyard.
Video Game Truck
Want to do something different but don't really want to go anywhere? Have the fun come to you! Now, instead of playing online together, you can invite your gaming buddies over for the video experience of a lifetime. These trucks are becoming more and more popular, so I am sure you can find something like this near you! A quick google search will yield you an answer. This is great for kids' parties, too.
Get a Projector and have a Movie Night
You can buy or rent a projector for this experience. Both options are very affordable! Pick your favorite movie or tv series and settle in for a marathon displayed on your living room wall. Projectors are portable so you can get creative with this one. Consider having an outdoor movie night with horror films for an extra excitement factor. You could also pair this up with the bonfire option!
Nothing
For a lot of us, this is the only good option there is. Send out anti-invitations that say something like, "YOU"R NOT INVITED! Hey guys. Just wanted to say it's my birthday next Tuesday and I will be staying in and watching Netflix. Do not plan anything. Leave me alone with my ice cream. thanks. love you guys."
Board Game Night
Have board game buddies? Invite them over for an all-out board game night. Include as many options as possible! Dungeon and dragons (costume party, anyone?), SORRY, Scrabble, Jenga, cards against humanity, spades and any other games you love to play.
Create a Menu and Cook it with Close Friends
Nothing is more fun than spending quality time with your friends on your special day, and this is an excellent way to do just that. You guys can prepare a menu together, shop for the ingredients, and cook it up all day together! It will be a very rewarding feeling when you all enjoy the food you have made together at the end of the day.
Pick your Favorite TV show and do a Themed Marathon
Pair this one up with the projector idea and the costume idea for a killer party. The best part is is that since it's your birthday, you get to choose what to watch!
Build an Escape Room at Home
This is surprisingly low cost and easy to do yourself! Check out these tips on designing escape rooms to get an idea of how to start planning your room, and these escape room puzzles for inspiration on what kind of puzzles to include! The most exciting part of this one is deciding what theme to choose.
Cake Swap
Tell all of your guests to forget the gifts and bring their favorite cake, instead! You guys can all sit around and sample everyone's favorite flavors. Incorporate this into any of our party ideas!
For the kids
They may not even remember it, but let's be honest… you won't remember yours either!
Have a Field Day in the Backyard
As long as you have enough activities planned, getting your kids off their phones for the day will be a breeze! This is a great option for younger kids. Here are some ideas for activities you can include!
Bouncy House
All day fun for anyone under the age of 13, right here. Include this party idea with any of our others for a kid who is smiling from ear-to-ear! This sure makes keeping all those kids occupied an easy task for Mom and Dad.
Escape Room Adventure
Be careful where you choose to do an escape room. Some are way too scary and would not be suitable for young kids. However, some escape rooms are designed for whole families! Those are the kind you're looking for. Big Escape Rooms in Silver Spring, MD, and Atlanta, Ga is that kind of escape room. Adult supervision is required for anyone under 10 in clown because it is a scarier theme, but other than that all ages are welcome at B.E.R.! We have even had a group 5-year-olds (WIth no supervision) escape from our Pharaoh before, and they had a blast! Level with your game guide before the game and they can alter the game to suit your kids' age group!
Slip and Slide Party
They will race to be first in line to try the slip-in-slide. No explanation needed! If it's summer, incorporate this into a field day in the backyard!
Have a Clown/Princess/Superhero
Another timeless option for entertaining kids. Seriously though, nothing will make your son/daughter feel more special than a visit from their favorite character on their special day! You can pair this idea up with any of our options for a party that is sure to wow.
Real Life Tea Party
I know I would have loved to do this as a kid. For kids, dressing up is a must! Have a few princess/prince costumes available for any guests who don't bring a costume of their own (We don't want any tears!). Set up a fancy tea set and they will have a blast. This is one of the best low-cost options on the whole list!
Indoor Water Park
Even the winter babies can have a swim on their birthday! These are surprisingly common in the US, so even if you're not sure if there is one in your area, do a quick google search and you may be surprised! These facilities will often have an area for swimming, a water playground, a lazy river, and a giant water slide.
Kids Trivia Night
This is great for kids ages 5-12. Include prize for correct answers to keep the attention of everyone! Choose things you know kids love and think up as many questions as you can! Kids love to show off their smarts, so questions can be about anything and everything. Add this into the field day idea!
Treasure Hunt
You can do a themed treasure hunt for their birthday! Consider doing a theme, like pirates. Here is your ultimate guide to making the perfect treasure hunt! It has everything you would need to do, and more.
Make-a-Mess Party
Here are the rules: there are no rules! First, move as much furniture as you can and line the walls and floors with protective plastic covering, and cover that with white sheets. Be careful because this will make a mess! Another option is to set the sheets up outside using steaks, trees, and ropes., or get a gazebo and line the walls with white sheets. Next, make sure your guests bring white clothes they can throw out and a change of clothes. After that, get a ton of paint and line it up in bowls on the floor. Finally, give each kid a paintbrush and let them go crazy! They will know what to do next.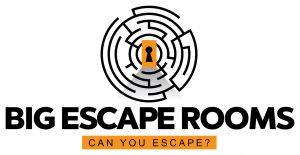 Have any unique birthday ideas? Tell us about it in the comments!
We would love to hear from you.