26 Thrilling Destinations in Atlanta – 2020
Looking for fun things to do in Atlanta? Not the normal blah blah blah, but really fun things every member of the family can enjoy. You came to the right place. This detailed list will finally give you an idea of what activities you can plan to do for your next family reunion, birthday party, graduation party, vacation to Atlanta, date or pretty much anything else you can imagine.
Let me start by introducing myself. I am Viola and I absolutely love writing blogs and having a good time around the city. I have lived in Atlanta my whole life and decided it could be useful to you and other readers if I shared some of my knowledge about what to do whether you're a local- like me, or just visiting. Here are 25 different ideas on what to do in the Atlanta area.
We are going to break each thrilling destination down into 6 easy to follow categories to help make your decision an easy one:
Recommended age group
Price Range
Location
Business Hours
Atlanta Locals recommend these top-rated destinations:
Anytime you ask someone what to do in Atlanta, these are the most popular spots! Every local knows about these places and anybody visiting should have these destinations on the top of their list.
Six Flags Over Georgia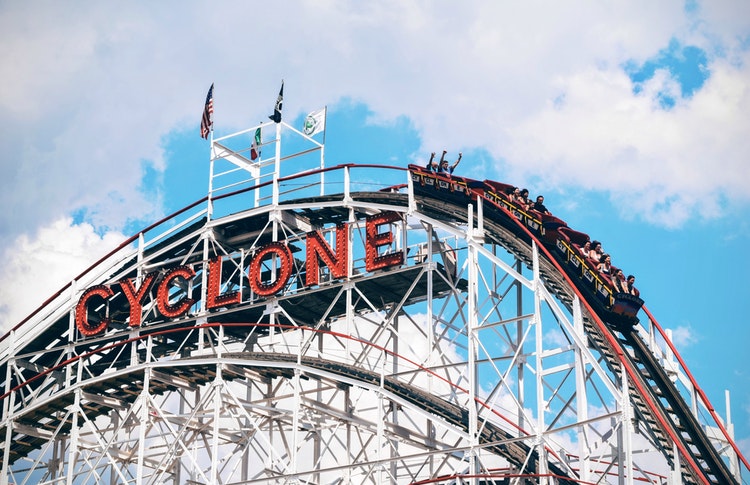 Six Flags is located beside the Chattahoochee river opened its doors to the public in 1967. The park includes rides for all ages and thrill-seeking levels all the way from not-at-all scary, and pee-your-pants scary. You can catch a ride on the Six Flags Express and take a relaxing ride through the park, checking out the fabulous scenery as you chug about. Or, take the famous 200-foot free-fall and conquer the terrifying thrill ride I won't even step foot near – Acrophobia. That should keep your toddlers and teens occupied for hours or even days!
Recommended Age Group: All ages
Price Range: About $55/person
Location: 275 Riverside Parkway Southwest, Austell, GA 30168
Hours Vary: Check their site! Open 7 days/week during Summertime and even open select days in winter
World of Coca-Cola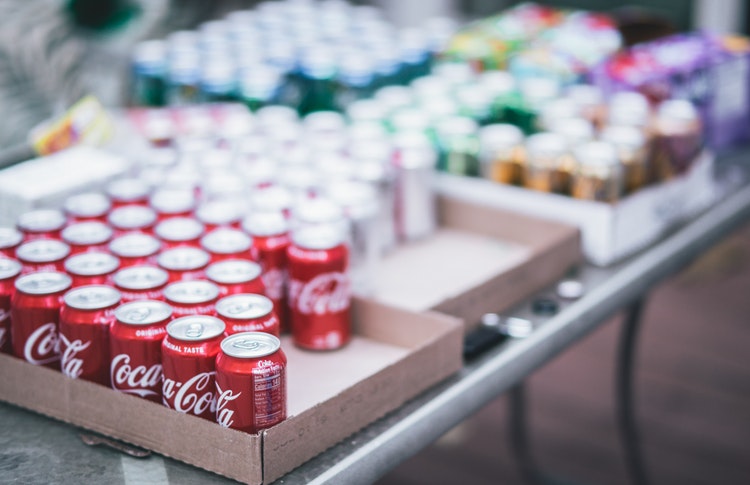 This is another must-visit-location in the heart of the city. You could probably ask every single resident and all would have this timeless destination crossed off the list. John Pemberton invented Coca-Cola in 1886 and sold it at his pharmacy in Atlanta, Ga. The original World of Coca-Cola was opened in 1990 and later reopened in 2007 at a different location.
You can still visit the 2007 museum location for a day filled with tours of museums, 4D movies, and international coke tasting which includes countless versions of coke products in soda machine you can walk around and taste. Taste the Beverley, it is my childhood favorite…
Recommended Age Group: All ages
Price Range: Adults: $16 Children: $12, toddlers under 2 are free!
Location: 121 Baker St NW, Atlanta, GA 30313
Hours: Wed, Thur, Sun: 10:00 am – 5:00 pm / Mon: 10:00 am – 4:00 pm / Fri: 9:00 am – 5:00 pm/ Sat: 8:00 am – 5:00 pm
Georgia Aquarium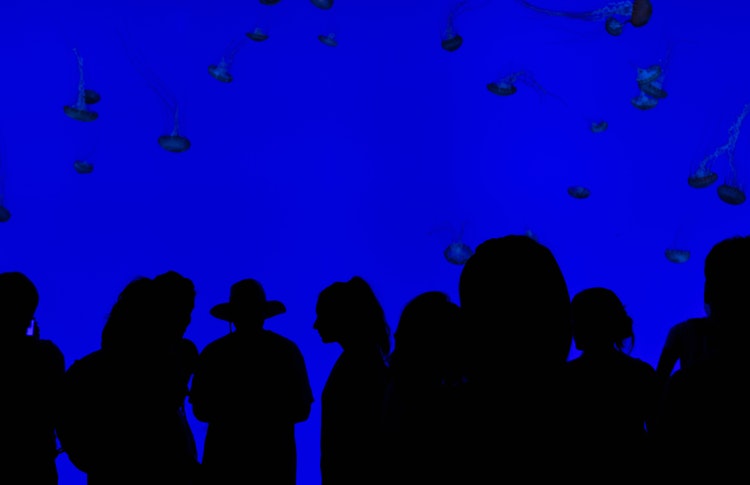 Another must visit Atlanta Destination is the Georgia Aquarium. This massive aquarium is the largest in the whole country, which is worth noting, and opened its doors in 2005. The aquarium is home to over 100,000 animals.
You can see various animals including the whale sharks, Beluga whales, manta rays and even a grand dolphin show. This is also a great idea if you're looking for a good field trip idea. Growing up in Atlanta, I had at least 2 field trips to the awe-inspiring, gigantic aquarium. I always looked forward to visiting these animals, and I know your little ones will love it just as much!
Recommended age group: All ages
Price Range: 1 adult ticket $36, children's tickets $28
Location: 225 Baker St NW, Atlanta, GA 30313
Hours: 10:00 am – 9:00 pm Monday – Friday, 9:00 am – 9:00 pm Saturday and Sunday
Centennial Olympic State Park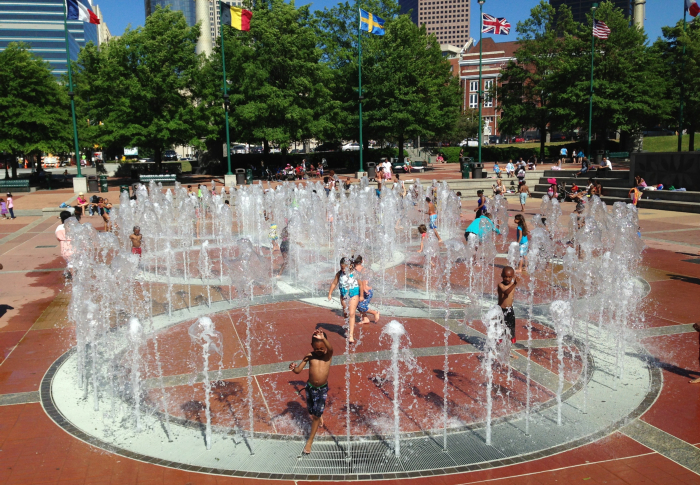 Centennial Olympic State Park was a plan put in action by the Atlanta Committee for the Olympic Games. It was constructed as part of the upgrade to infrastructure in Atlanta in preparation for the 1996 Olympic Games. The park is a whopping 21 acres and hosts everything from city events to concerts these days.
The bricks that make up the walking path are engraved with the names of those who visited the Olympic Games (if they opted for it, that is!) so it is an interesting walk. There are also lots of sculptures for looking at along your stroll. This park is in the middle of everything exciting in Atlanta, so check it out! In the summer you can bring your kids to play in the water sprayers built into the ground! You'll see people there from sunrise to sunset.
Recommended age group: All ages
Price Range: Free
Location: 265 Park Ave W NW, Atlanta, GA 30313
Park Hours: 7:00 am – 11:00 pm
The Varsity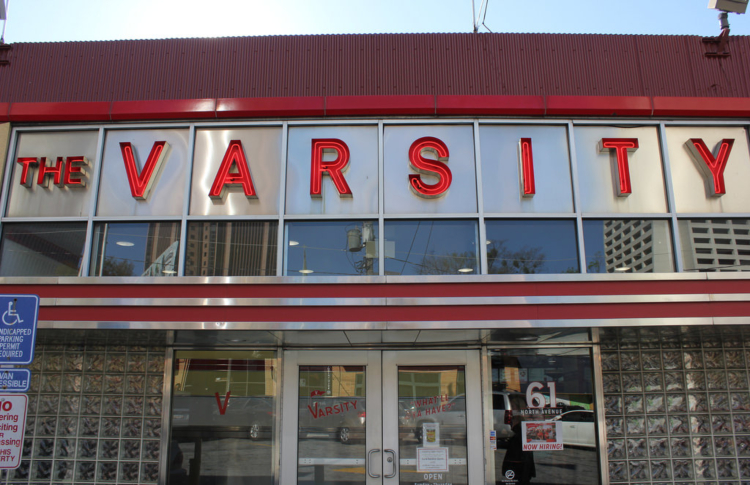 What'll ya have? Ahhh… music to my Atlantian ears! The varsity is a famous burger joint. This restaurant is by far the most iconic tourist destination in the A. It's doors officially opened in 1928 and soon had to move locations to accommodate the massive crowds it was receiving
The Varsity now has 5 other location in Georgia, but you'll definitely want to visit the one on North Ave in the heart of the city. Don't forget to grab one of their iconic hats!
Recommended age group: All ages
Price Range: About $10-$15/meal
Location: 61 North Avenue Atlanta, GA 30308 (original location)
Hours: Sunday-Thursday 10:30 am-10:00 pm, Friday-Saturday 10:30 am-12:00 am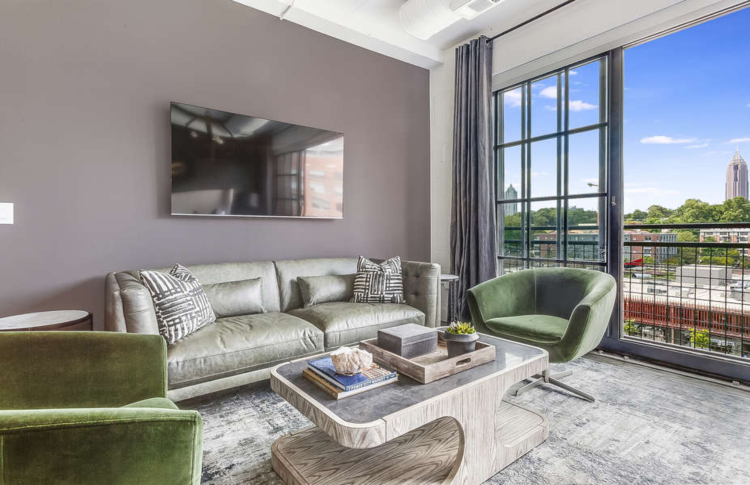 If you are looking for a nice place to stay in Atlanta, look no further! Atlanta Luxury Rentals is a collection of various luxurious lofts and homes all around Atlanta that you can rent out and stay in. This place is the best because not only do the hosts treat you like you're in a 5-star hotel, but all of the properties are completely unique!
For me, I would love to rent a Studio Apartment out with my boyfriend for a night and have a luxurious vacation without having to travel far from home. On the other hand, if you're just visiting the city for vacation ALR is the place to go for your sleeping accommodations. They provide everything from coffee, to towels, to the atmosphere! Check out their site to see some of the rental options they have.
Recommended age group: 20+
Price Range: $150+/night
Location: Various locations around Metro Atlanta. Visit their site for details.
Hours: Visit their site for details
Get Smarter and Have Fun Trying
Just because you're on vacation doesn't mean you can't learn a thing or two, does it? We have included some hot spots that are great for our problem solvers, quick learners, and history buffs. Kids love them too!
Big Escape Rooms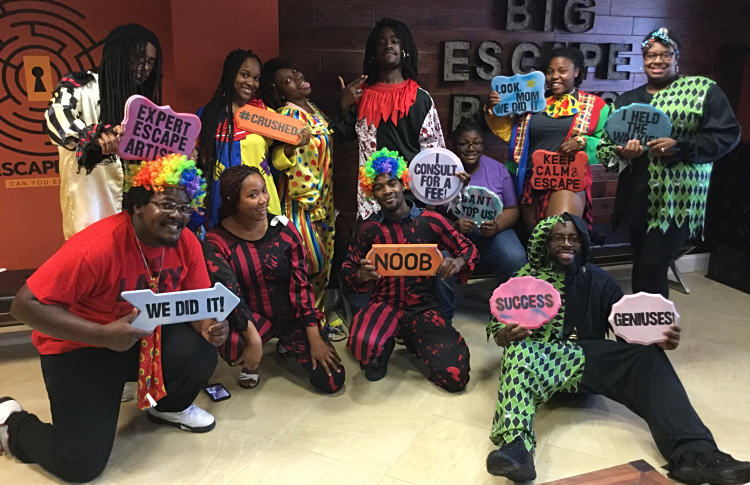 You have just unlocked something very exciting!
Big Escape Rooms have been situated in the heart of the city for just under 2 years and are already taking the industry by storm! They are currently the top-rated escape room in all of Atlanta and opened a second location in Maryland this year (2018).
What is an Escape Room? An escape room is an exciting, interactive scenario in which you have to complete a certain crucial mission. The mission can be anything from escaping an evil clowns fun house to formulating a cure to save the world from a zombie apocalypse. In order to complete your mission, you'll have to follow a series of brain teasers, logic puzzles, mazes and solve them all before time runs out. If you make it out, you win! If you fail to complete all the puzzles you have either doomed the whole world to the grasp of the zombie apocalypse or become that evil clown's latest victims! This is a great place for team building events for work or just a night out with friends. Always fun, and always open!
Recommended age group: All ages
Price Range: $20-$32
Location: 444 Highland Ave NE #415, Atlanta, GA 30312
Hours: 365 days a year, 9:00 am – 11:00 pm (11:00 pm is the start time for the last game)
CNN Tour
June 1, 1980
"I dedicate the news channel for America – the Cable News Network."
– Ted Turner's speech before the launch of CNN
You can visit this giant building at any time. It is situated right next to Philips Arena and is basically a giant mall. You can also pay to get an exclusive behind-the-scenes tour upstairs through CNN headquarters if you're up for it. There are a few other tours to choose from as well. Pretty much every local in Atlanta you meet has been through at least once so it is definitely something worth checking out if you're on vacation or have never been before. This tour lasts 50 minutes,
Recommended age group: 5 years and up
Price Range: About $15/ticket
Location: 190 Marietta St NW, Atlanta, GA 30303
Hours: Everyday, every 20 minutes from 9:00 am – 5:00 pm (holidays may affect these hours)
Fernbank Museum
This museum first opened it's doors to the public in 1992. There are countless exhibits to check out, just to name a few:
Fernbank NatureQuest
Dinosaur Plaza
Giants of the Mesozoic
A Walk Through Time in Georgia
Sensing Nature
World of Shells
Ever seen a dinosaur fossil before? This place has giant ones! I came here as a kid and remember every moment of it. Never had I ever exclaimed "WOAH!" so many times in such a short period of time before! This is where I saw my first Dino fossil and my first stuffed animal. You can check out the 3D movie or walk around the countless exhibits. You, yes you AND your kiddos will definitely want to make a whole day trip out of this one. The Fernbank museum has won multiple awards for their stunning and detailed exhibits that take you back in time. I also hear Fernbank After Dark is doing 90's parties every other Friday (21+)…
Recommended age group: All ages
Price Range: About $23/ticket
Location: 767 Clifton Rd, Atlanta, GA 30307
Hours: Everyday 10:00 am – 5:00 pm. Evening hours for ages 21+ available the 2nd Friday of each month during Fernbank After Dark.
Children's Museum of Atlanta
Children's Museum of Atlanta is a nonprofit organization founded in 1988. A permanent Children's Museum in Atlanta's Centennial Olympic Park was opened in 2003. Since opening, Children's Museum of Atlanta has become the city's premier source of hands-on learning that is actually fun! There are different exhibits to visit here depending on your child's age group. Here are some of the exhibits you can find here:
Fundamentally Food: 10 months – 8 years
Gateway to the World: 10 months – 8 years
Leaping into learning: 0 – 5 Years
Let your Creativity Flow: 10 months – 8 years
Step up to Science: 2 – 8 years
Tools for Solutions: 10 months – 8 years
The Children's Museum of Atlanta is an excellent choice for an outing if you want to trick your kids into learning in a fun way! There are always new and exciting exhibits and workshops going on.
Recommended age group: 10 months – 8 years
Price Range: About $15/ticket
Location: 275 Centennial Olympic Park Dr. NW, Atlanta, GA 30313
Hours: Thursday-Tuesday 10:00 am-4:00 pm (-5:00 pm on Sat and Sun) (Closed most Wednesdays)
Alliance Theatre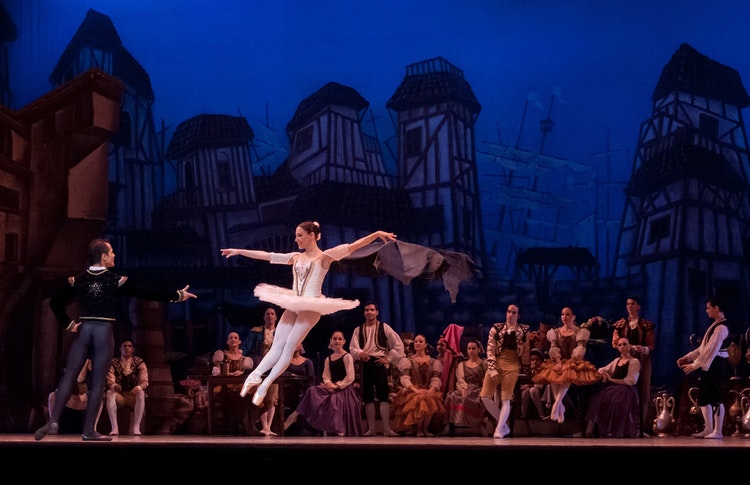 The company, originally the Atlanta Municipal Theatre, staged its first production (King Arthur) at the Alliance in 1968. The following year the company became known as the Alliance Theatre Company.
This is the best place to see the latest plays. There is something for everyone here. A few shows lined up and hosted by the Alliance Theater include:
Midsummer's Nights Dream
Knead
A Christmas Carol
Oz
Recommended age group: Different programs available for all age groups
Price Range: $15-$80
Location: 1280 Peachtree St NE, Atlanta, GA 30309
Hours: Check showtimes here
Zoo Atlanta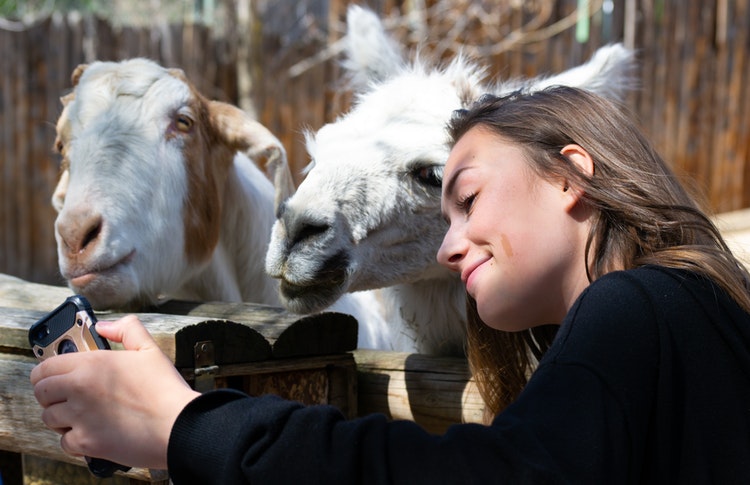 Zoo Atlanta was founded in 1889 when businessman George V. Gress purchased a bankrupt traveling circus and donated the animals to the city of Atlanta. City leaders opted to house the collection in Grant Park, which remains the zoo's present location. Original residents of the zoo included a black bear, a jaguar, a hyena, a gazelle, a Mexican hog, lionesses, monkeys, and camels. The zoo's collection expanded greatly in the 1930s. The original name was Atlanta Fulton-County Zoo Inc. and was renamed Zoo Atlanta in 1985. Good move guys!
Today, the zoo is home to more than 60 species of animals! Some of the animals you can see today include Giant Pandas, African Slender-Snouted Crocodiles, Giraffes, African Elephants, African Lions, and many many more!
Recommended age group: All ages
Price Range: Adults: $23. Children: $17
Location: 800 Cherokee Avenue SE, Atlanta, GA 30315
Hours: 7 days/week 9:30 am – 4:30 pm
Piedmont Park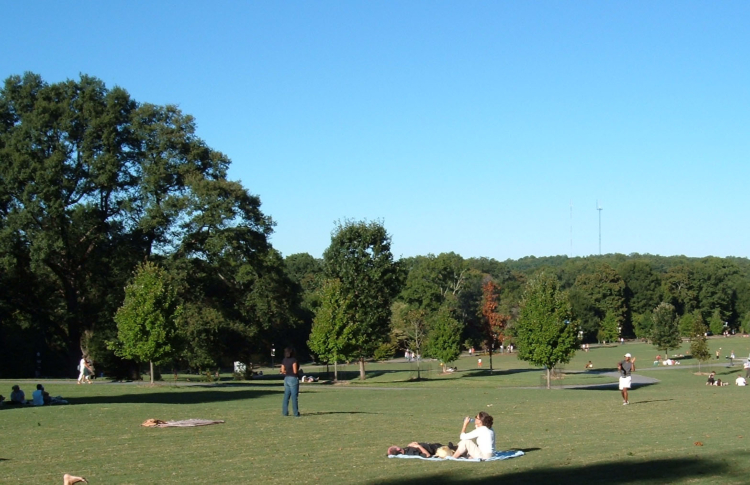 This park is a 185-acre park, home to the Atlanta Botanical Gardens and to summer festivals. It is also popular with joggers. This urban park is a great place to visit if you have never been to Atlanta before. There is a nice body of water in the park for viewing and restaurants and activities within walking distance for you to enjoy.
Recommended age group: All Ages
Price Range: Free
Location:

1320 Monroe Dr. NE

,

Atlanta, GA 30306

Park Hours: Sunrise – Sunset
Botanical Gardens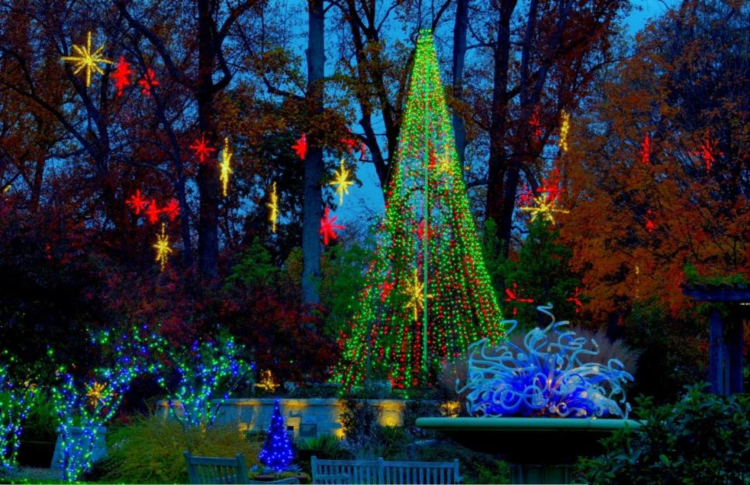 Following a petition by the citizens of Atlanta in 1974, the Atlanta Botanical Gardens secured 50-acres of land for the Garden in 1980. Since then permanent structures have been built and it has expanded immensely. Atlanta Botanical Gardens is situated inside Piedmont Park.
This is a beautiful and educational destination that is a must-visit spot in Atlanta. There are over 10 different areas to view in the park with breathtakingly beautiful plants, whimsical plants (like a giant dragon!), and greenhouses to view.
Recommended age group: All ages
Price Range: Adults: $22 Children: $18, Toddlers: Free
Location: 1345 Piedmont Ave NE, Atlanta, GA 30309
Hours: Tuesday-Sunday 9:00 am – 7:00 pm (Closed Mondays)
That Time of Year
Some of the activities I have included are best visited a certain time of year, and in some cases can only be visited part of the year.
Enchanted Woodland Trail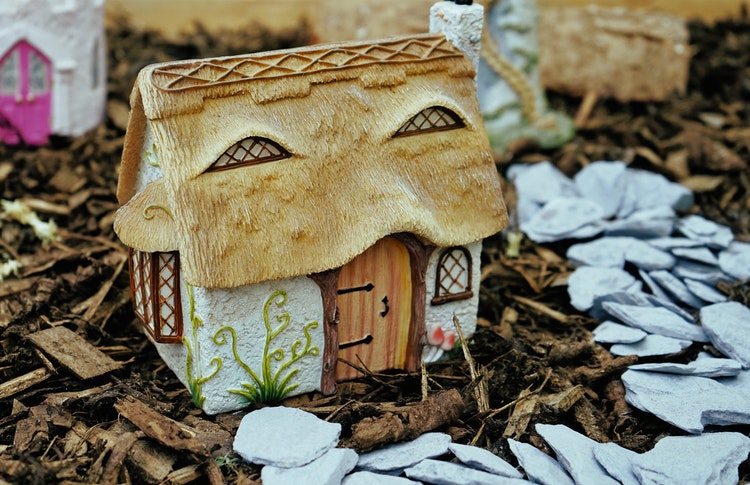 Okay, so this one is for a very selective audience, but I personally think this is really cool! This magical adventure is only open part of the year. It is a stellar family project to get together and build one of your very own fairy/gnome houses and display it on a popular trail. The deadline to apply to add a gnome home of your own to the enchanted forest for next year is in September 2019.
Of course, anyone can view and enjoy this winter without having to build one!
I know one thing for sure – I'm breaking out my fairy sized work belt!
Recommended age group: Anyone can apply to build! Would probably be recommended for kids under 10 to tour
Price Range: Free
Location: 9135 Willeo Rd, Roswell, GA 30075
Hours: The exhibit is being showcased December 9, 2018 – February 28, 2019, and again next year. We will update this post again when we know more about signing up for 2019-2020 season.
Devil's Racecourse Shoals
This one is a little secret only the locals know. I am even from Atlanta, and I have only met 1 other person who knows how to get to this spot without tubing down the whole river or having to swim all the way across.
You can only fin this spot after a quick tube ride or hike (depending on where you're coming from), so consider this a very well kept secret you can only learn about here.
Come prepared because you are in for a 20 – 30-minute hike out to the cliff jumping spot on the Chattahoochee River. In the summer this area is packed in fun-loving party people with their coolers filled to the rims! There are two cliffs here, one that is about 10 feet above the water and another that is only for the brave at roughly 25 feet high! The water is deep and there is a nice spot for you to climb back up on land.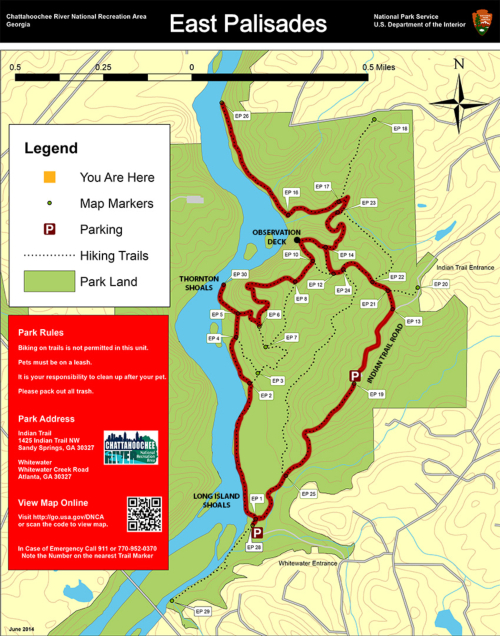 If you would prefer to walk there instead of tubing down the river, head over the Whitewater Creek Trail. You will want to go from EP-1 to EP-30. (See the map to right). Don't worry, there are maps along the trail to help guide you. However, once you are at EP-30, you will need to leave the marked trails and hike a bit further up the river to the cliff. Follow along the river and you will eventually come to the cliff. You will know when you're there because you won't be able to miss the breath-taking view!
How to get there
When you arrive you will need to follow the trail across the bridge to start out. Follow along the river the whole time you will end up in the right spot. Eventually, you will get to a large rock you need to climb over (the hike gets more difficult from this point!). You will need to continue to follow along the river, over the rock that sticks out and blocks your path (You will need to climb over it or get your feet a little muddy! This means you are almost there). Continue walking along the river and you will know you make it to the spot when you see a rock protruding from the mountainside and patrons jumping in and tubing by. Go a little further for the higher jump! There is a small off-grid trail there from all the thrill seekers' footsteps over the years.
Watch out for the tubers!
Recommended age group: 10 years +
Price Range: There is a $5 charge per vehicle for parking
Location: 4058 Whitewater Creek Rd NW, Atlanta, GA 30327
Hours: Go during the swimming season if you want to swim. The trail is open sunrise to sunset all year and the view is worth the cold hike even in the fall!
No link to follow for this one. This blog is your best bet for directions to this off-trail site.
North Georgia State Fair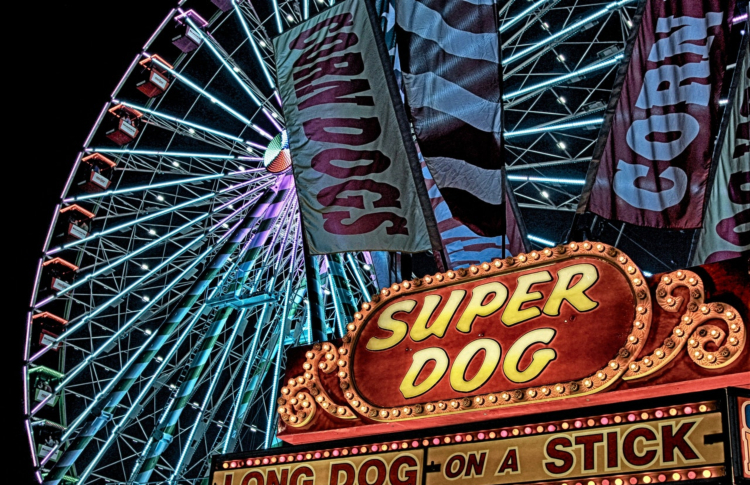 Every fall in Georgia, the State fair come around and fill the air with the sweet smell of candied dipped apples, popcorn, and the nostalgic sounds of carnival games, petting zoos, and all of the classic thrills you see in a fair! I for one cannot wait for this upcoming season.
Recommended age group: All ages
Price Range:

Adults (13+) – $10.00 at the gate

Youth (5 – 12) & Seniors (60+)- $5.00 at the gate

Children (4 and under) – Free

Ride Wristbands: (Good for unlimited rides on the Midway) – $25 all ages

Location: 2245 Callaway Rd SW, Marietta, GA 30008
In town September 19 – September 29, 2019. Check the site for operating hours
BeltLine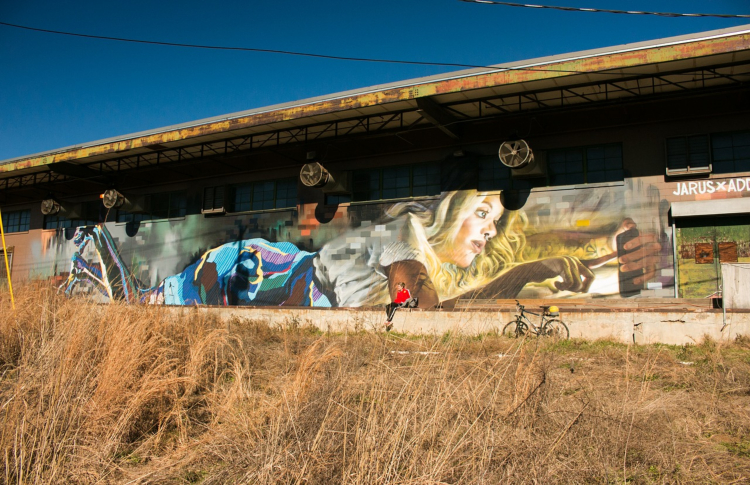 The Atlanta BeltLine is a former railway corridor around the core of Atlanta, Georgia, under development in stages as a multi-use trail. Some portions are already complete, while others are still in a rough state but hike-able. Using existing rail track easements, the BeltLine is designed to improve transportation, add green space, and promote redevelopment. There are longer-term visions for streetcar or light-rail lines along all or part of the corridor. (-Wikipedia). When it is completed, the Beltline will consist of 22 miles in length of a modern streetcar, 33 miles of multi-use trail, and 2,000 acres of parks. Plans to work on the BeltLine will last until 2030.
In the meantime, you can still hike, bike, roller skate or run the completed portions. There are dozens of sculptures and art along the BeltLine that make for an interesting and unique hike through the city of Atlanta.
Recommended age group: All Ages
Price Range: Free
Location: Eastside Trail starting point: Eastside BeltLine Trail, Atlanta, GA 30312
Hours: Sunrise- Sunset
Nightly Spirits Ghost Tour
Calling all ghouls and ghosts! Nightly Spirits is a spooky way to see the city of Atlanta. Hop around from pub to pub as your haunting guide tells you of killer ghost stories and tales of Atlanta's ghoulish spirits while you sip on some not-so-ghoulish spirits. The tour last 2.5 hours.
You will meet up with your costumed guide and visit the most famously haunted locations in Atlanta, including Oakland Cemetery. Halloween is rapidly approaching so this is the best time of years for some spooks!
Recommended age group: 21+
Price Range: $25/person
Location: Tour starts at the Republic Social House, 437-C Memorial Dr. SE, Atlanta, GA 30312
Hours: Tours every week of the year. Tour starts at 8:30 pm
South Cobb Aquatic Center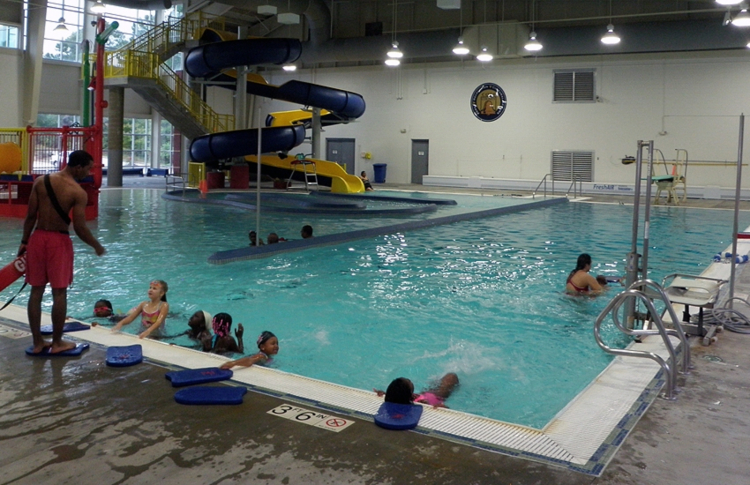 A giant indoor water park consisting of giant water slides, a large pool with a diving board, a lazy river, and a pool playground for the little ones! The best part about this place is it is indoor, so you can visit it year round. I used to visit here as a kid and I absolutely loved it, your little ones will too!
Recommended age group: Up to 13 years
Price Range: $4.50/adult, $3.50/child
Location: 875 Riverside Parkway Austell, GA 30168
Business Hours: See site for details
More Top Picks
Add these to your to-do list. Anyone of them is bound to be a hit!
Legoland Discovery Center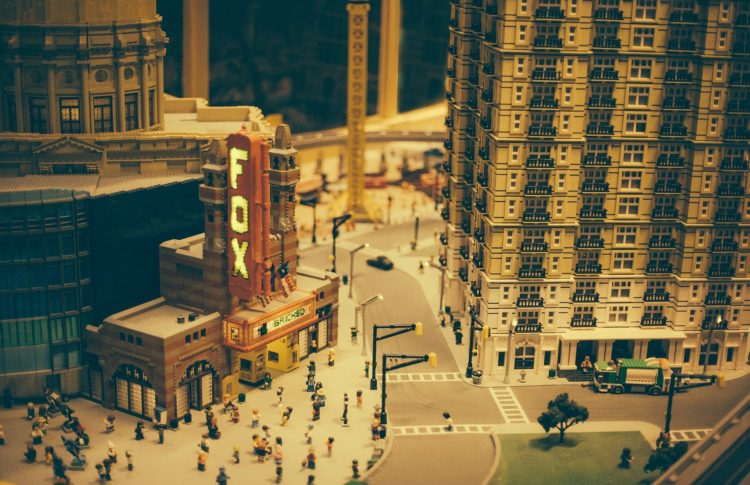 This is the ultimate indoor Lego building experience! Every kid dreams of visiting Legoland, and it is much more affordable than you may think. Some of the attractions here include:
Lego 4D Cinema
Kingdom Quest
Merlin's Apprentice Ride
Lego Factory Tour
Lego Racers: Build and Test (Adult night next week, anyone?)
Earthquake Tables
And much more to see!
Not only do they have dozens of exhibits awesome for children, but there is also an adult night where us grown folks can visit without tons of kiddos running around (I am regrettably just now learning about this).
Recommended age group: All ages
Price Range: $15-$20/ticket
Location: 3500 Peachtree Rd NE G-1, Atlanta, GA 30326
Business Hours: Friday-Sunday: 10:00 am – 7:00 pm / Saturday: 9:00 am – 9:00 pm
Skyview Atlanta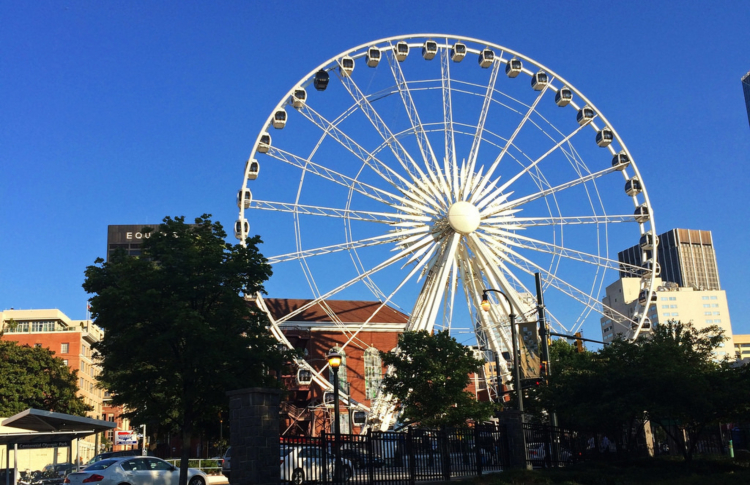 This is a 20-story Ferris wheel in the heart of Atlanta standing above Centennial Park. Skyview consists of 42 comfortable, climate-controlled gondolas that give you an unforgettable view of the metro area. People line up for a ride all year long to see the breathtaking views of the city. If you're touring the city, make a stop here after dark. The view of the city lights is like nothing else!
Recommended age group: All Ages
Price Range: $13.89/Adults & $9.29/children under 11
Location: 168 Luckie St NW, Atlanta, GA 30303
Business Hours: Sunday-Thursday: 12:00 pm -11:00 pm / Friday: 12:00 pm – 12:00 am / Saturday: 10:00 am – 12:00 am
The Colonnade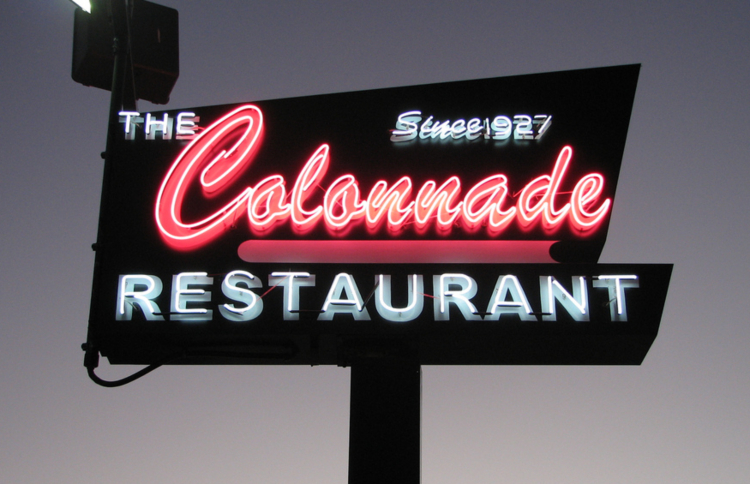 The Colonnade is a cash-only restaurant situated in Atlanta and is an all-time favorite place to grab a bite for Atlantians today and for many generations passed. The classic spot opened its doors in 1929. This old-school southern restaurant serves up delicious food every day of the week and has held its ground on a strip of Cheshire Bridge Road since 1962. Before that, it was located at the corner of Piedmont Road and Lindbergh Drive. This restaurant has had regulars for over 20 years, and not just because of the 5-star (to me) food. The staff is so passionate about giving the customers a genuine experience that makes you feel as warm and fuzzy like when grandma makes you dinner. That's good food.
Recommended age group: All Ages
Price Range: $10-$20/plate
Location: 1879 Cheshire Bridge Rd NE, Atlanta, GA 30324
Business Hours: Monday-Thursday: 5:00 pm – 9:00 pm / Friday: 5:00 pm – 10:00 pm / Saturday: 12:00 pm – 9:00 pm / Sunday: 11:30 am – 9:00 pm
The Center of Puppetry Arts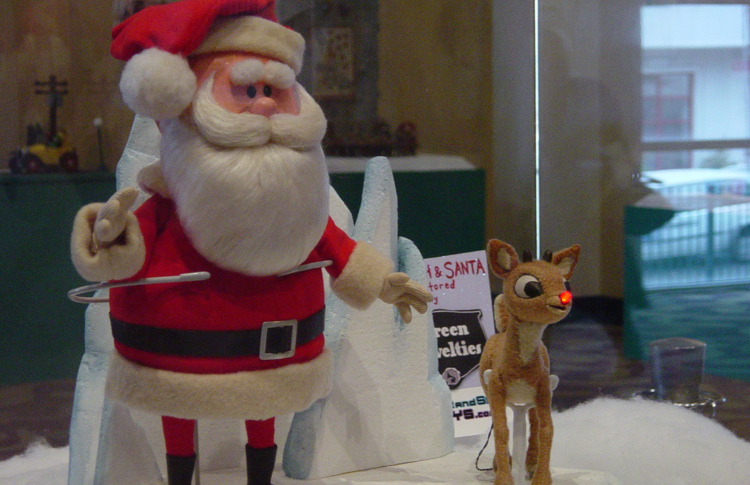 The Center for Puppetry Arts, located in Atlanta, is the United States' largest organization dedicated to the art form of puppetry. The center focuses on three areas: performance, education, and museum. It is one of the few puppet museums in the world. The center is located in Midtown, the city's arts district. It was founded in 1978 by Vincent Anthony. (-Wikipedia)
There is a museum open for tours you can visit daily. You can also enjoy any of their many tours and performances that help to educate children and adults in a fascinating and entertaining way. These programs you can check out change regularly and currently include (as of Sepetember 2018):
Education Series – Discovery Days, Discover Asia
Family Series – The Tortoise, The Hare, and Other Aesop's Fables
Explore Puppetry Series – The Ten Heads of Ravana!
New Directions Series Performances for Teens and Adults – A Ghastly Gathering
Museum Exhibits and Events – Haunted Histories and Puppet's Past Guided Museum Tour
Recommended age group: All Ages
Price Range: For Museum, $12.50/ticket
Location:
Business Hours: Tuesday-Friday: 9:00am – 5:00 pm / Saturday: 10:00 am – 5:00 pm / Sunday: 12:00 pm – 5:00 pm / Closed Mondays
Starlight Drive-In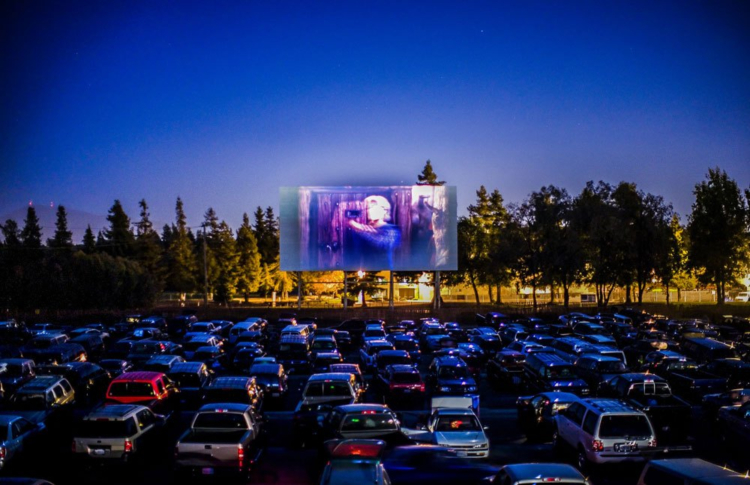 This historic Drive-in had been entertaining Atlanta's Locals sin it first opened in 1949! Yep, that's right, you can visit a drive-in theater straight out of the '50s. How cool is that? Cozy up in your car with your significant other, or back in, open up the trunk, and have an outdoor-movie picnic with the kids!
They always play the latest movies and have 2 showtimes on all four screens every day. They upgrade the facilities regularly and put in a state-of-the-art projector system in 2013. Flip over to your screen's assigned radio station, turn up your car speakers, tilt your seat back and enjoy the film! Oh- by the way, they have a flea market here on the weekends if you're interested.
Recommended age group: All Ages
Price Range: $10/person
Location: 2000 Moreland Ave SE, Atlanta, GA 30316
Business Hours: Check their site to see their showtimes and flicks. Hours change with sunset times during the year
The Battery at Suntrust Park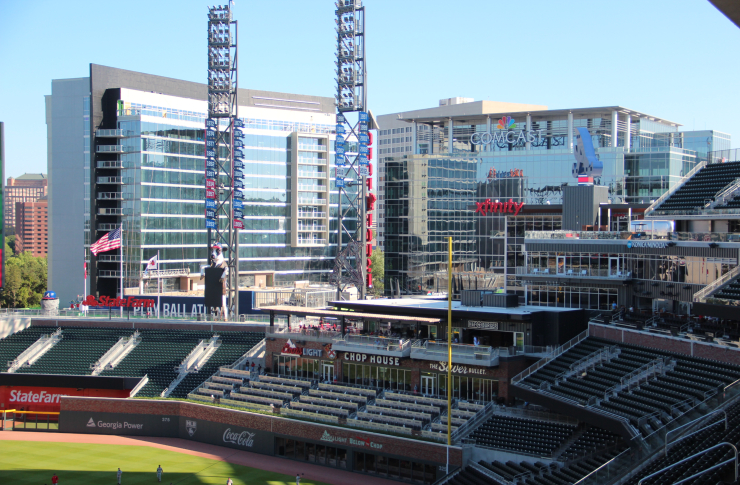 The Battery is situated inside Atlanta's Brand new Baseball Stadium, Suntrust Park- home to the Atlanta Braves! The stadium opened to the public very recently in March 2017. In addition to the massive baseball stadium, the battery is a strip of restaurants, concert venues, shopping and more. The Battery is a beautiful strip of shops and reminds you of something straight out of the 1950s. At night, the street glows with all of the fluorescent and flashing lights of the various shops and bars. The streets are packed 7 days a week and you can even walk around the area while carrying your beverage in a to-go cup from the last bar! Get some ice cream, shop for a new stylish outfit, see a concert at Roxy Theater, or watch the Braves play a baseball game!
Recommended age group: All Ages
Price Range: Hard to say, there is a multitude of shops and restaurants.
Location: 800 Battery Ave SE #130, Atlanta, GA 30339
Business Hours: Varies. You can visit the Battery 7 days a week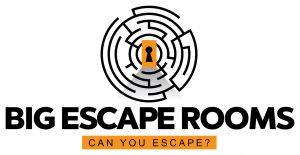 Have something to add to this post? Tell us about it in the comments!
We would love to hear from you.