Why You May Want to Skip the Dinner Date
Why take them to a boring dinner date when there is so much to explore in the great city of Atlanta? If you have a special date joining you, you will need a special date idea! You are going to love our top 10 suggestions – if you aren't from the A don't fret, we have some killer date night ideas lined up no matter where you are from. Thes unconventional date ideas will have them begging to see you again!
1) Dinner and a walk through the Botanical Gardens
The Atlanta Botanical Gardens, nestled within Piedmont Park, provides couples with the perfect setting for a romantic evening. Enjoy dinner at the new Longleaf restaurant set to open its doors in early 2017. Post-dinner, you and your date can take a walk through the garden. Although expansive, it easily provides an intimate setting. The gardens often have a number of special events and it's worth planning your date around them to get the most out of your visit! This date night idea is sure to make her smile.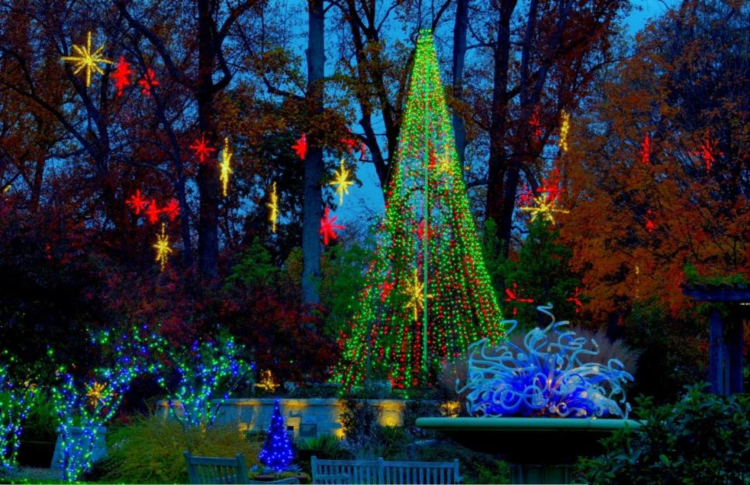 2) Save the world at Big Escape Rooms
Kick it up a notch for your date with an escape game at Big Escape Rooms! You'll be saving the world from the deadly Ilheus outbreak by using your collective prowess and skill. As some of the only survivors left, you and your date are tasked with creating an antidote to save the world. Think you can do it? Book a private room for just you and your date or pair up with others for an hour packed with fun. Escape games give couples a fun, interactive experience, you're working closely together and get to show off your smarts!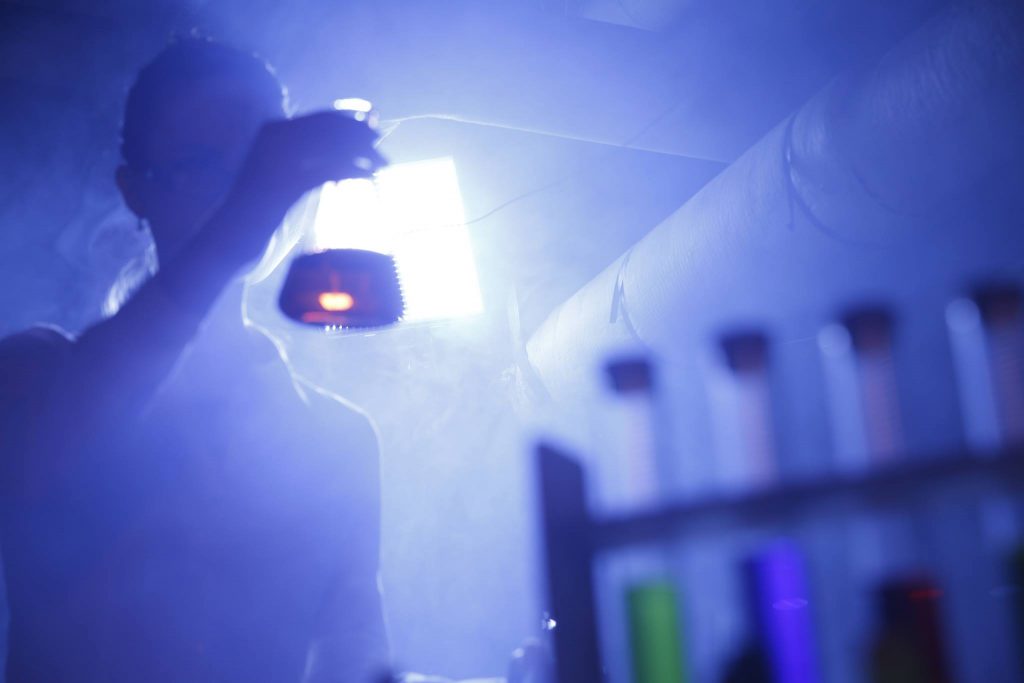 3) Play some games at Skyline Park
So many of us remember visiting the carnival and trying our luck at the ring toss. Now Skyline Park, a permanent fixture on the rooftop at Ponce City Market, provides you are your date with just that! Take your date on a fun evening out to play some childhood favorites. Maybe even compete with each other! Skyline also has a mini-golf course and a bar where you can grab a quick drink. Of course, nothing beats the view!
4) Escape from Boris at Big Escape Rooms
So many of us watched "IT" as kids. Now Big Escape Rooms brings you Clown, an escape game based around Boris, a clown who has finally lost it after years of turmoil and heartbreak. He's playful in his own way and has given you and your date one hour to escape his clutches. Can you guys make it out? Book a private room for just you and your date, or play the escape game with other people. Either way, it's an exhilarating experience! Make sure you put on your thinking caps for this one!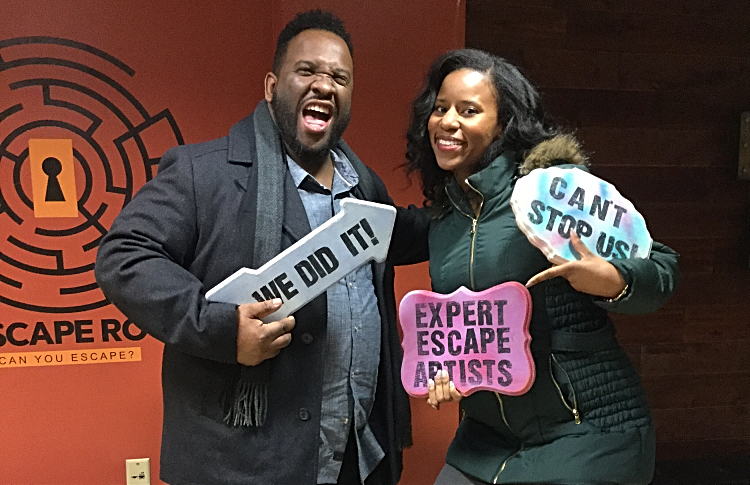 5) Plan a picnic
A picnic basket full of goodies, a blanket, your date, and a beautiful park. What better way to spend an afternoon! Atlanta has some really great parks, many of which are also pet friendly. A picnic would be the perfect way to get to have some quality time with your date. Make sure you check the weather beforehand!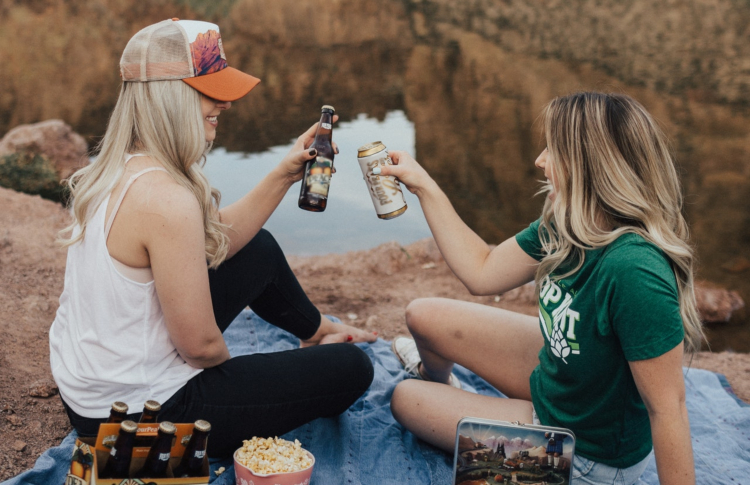 6) Eat your way through Krog Street Market
Bring out your inner foodie at Krog Street Market, it's a marketplace with a number of great restaurants inside, local artisan stores and art galleries. This isn't your typical sit-down restaurant, instead, there is communal seating available inside and on the patio. The best way to enjoy the food here is to pick your favorite items from each restaurant and get the best of everything!
7) Explore Inman Park
One of Atlanta's hottest neighborhoods, Inman Park has the perfect mix of charm, edge and chic! The neighborhood boasts some of the best restaurants in the city, is home to a number of small, local businesses and very close to the beltline. Grab dinner at Bartaco, Barcelona or Fritti, take a stroll through the neighborhood, check out the local shops and grab some delicious dessert or coffee at Queen of Cream and Inman Perk.
8) Take a bike ride on the Beltline
For those feeling active, the Beltline is a great way to get outside for a fun date. Grab a couple of bikes and take off with your date. With local artwork features on most parks of the Beltline, you and your date will be able to take in some culture, or the great views and burn calories! There are a number of restaurants that are also easily accessible from the Beltline such as Two Urban Licks. Just remember to wear a helmet!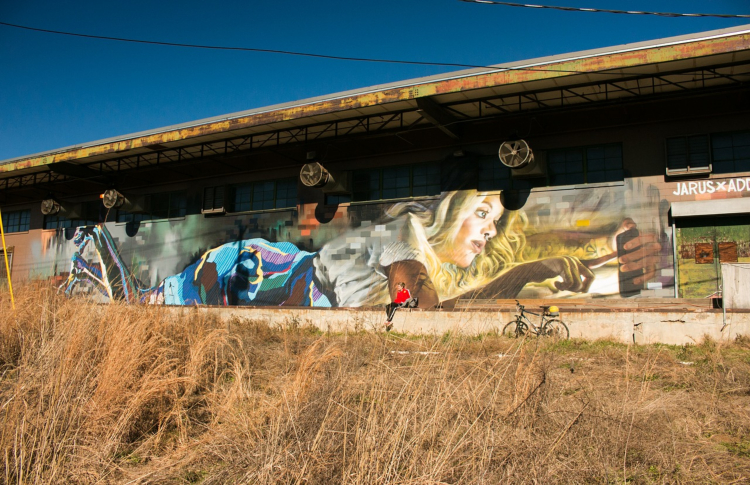 9) Comedy club
Enjoy a night on the town by laughing the night away. Atlanta is home to a number of really great comedy clubs. Most comedy clubs serve food and drinks while you enjoy the experience. Here's a tip, if you want to be included in the evening, sit towards the front, for the whole are a little more shy pick seats towards the back. Either way, it's a great way to spend the evening, have some laughs and get to know each other in a light-hearted setting.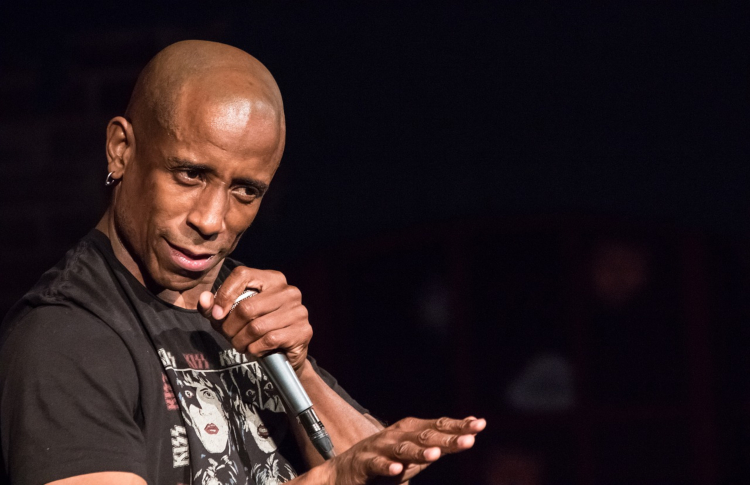 10) Spend a day relaxing at the spa
What can be better than a relaxing day at the spa? Whether you're there for a couple's massage, some pampering or an entire day filled with massages, hot tubs, saunas, and the works. Anytime spent at a spa is sure to leave couples feeling relaxed and refreshed.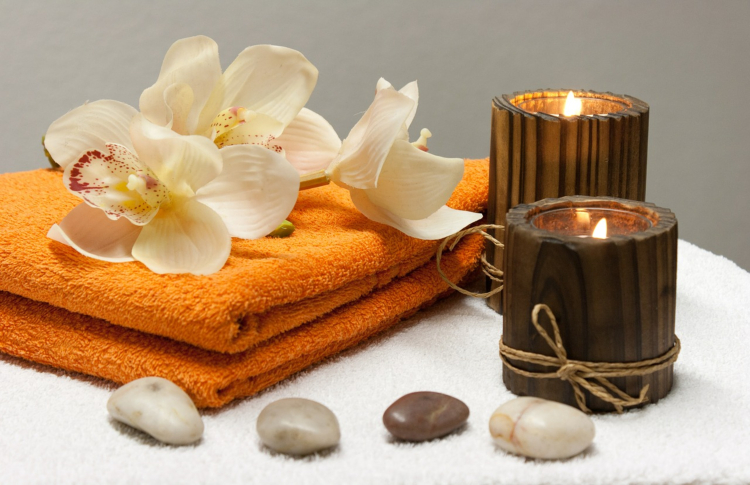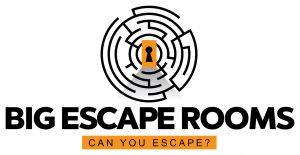 Have any other great ideas for dates in Atlanta? Tell us about it in the comments!
We would love to hear from you.