Fun Things to do in Silver Spring, MD
Looking for fun things to do in Silver Spring, Maryland? Look no further. This list includes the top Silver Spring destination for anyone simply looking to have a good time.
Lying only 7 miles north of Washington, D.C., Silver Spring is a major business hub in Maryland. Silver Spring is the fourth most populous place in Maryland after Baltimore, Columbia, and Germantown, so there are countless things to do in Silver Spring.
Imagine anything from escaping an evil, murderous clown, to visiting the best bars in town, or maybe even a tour of the top museum in town.
Everyone will find something fun for them to do on this detailed list!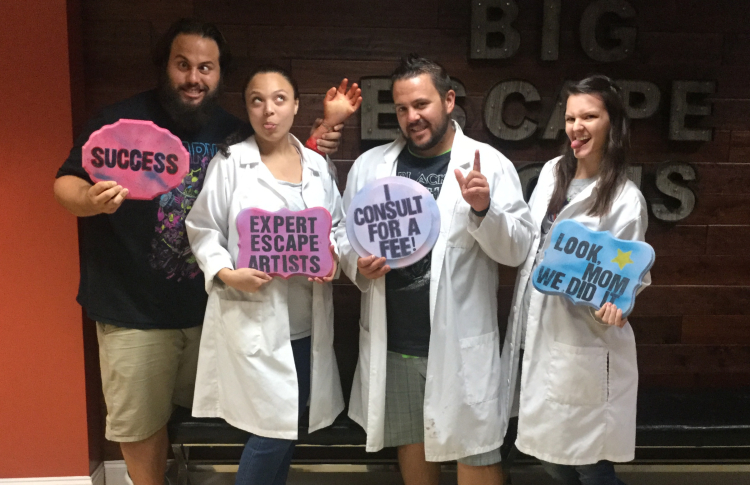 8505 Fenton St Suite 210, 2nd Floor, Silver Spring, MD 20910
(301) 800-0295
OVERVIEW
Recommended for: Fun for all ages!
Hours of operation: 7 days/week, 9:00am – 11:00pm
Price Range: Expect to pay $25-$35/person
Big Escape Rooms is one of the newest and most exciting things to do in the city. Opened in January of 2018, this location is already receiving quite a bit of attention! As of March 2018, Big Escape Rooms the #1 destination for fun & games according to Tripadvisor. That is very impressive as they have been open for less than a year!
Escape Room games are fun for anyone; children, grandparents, teens, extraterrestrials. Literally, anyone will enjoy! Once you experience an escape room for yourself, it is easy to see why. Big Escape Rooms is rated #1 because of their unique and interactive scenarios.
You can choose between escaping a crazed clown, formulating a cure for the zombie apocalypse, or coming soon– stop the mummy of evil Queen Tao before she raises from the dead and rains terror down on humanity! In order to complete your mission, you must follow a series of clues, unlock locks, solve brain teasers and ultimately escape from your entrapment.
Big Escape Rooms take great strides in providing an experience that is completely unique from anything you have ever seen. They are not like other similar games, BER takes it to the next level with multiple room escapes! Hence the name… Big Escape Rooms.  Their decoration, clues, and staff are all top notch and I would definitely recommend checking it out!
And check out these tips on how to do an escape room and win!
What are people saying?
"We visited Big Escape Rooms for my friend's bachelorette party, and had an amazing time! The hosts were very chill and very into the game (pretending to be certain characters etc), and we had a ton of fun. It was very conveniently located for us as most of us are in Silver Spring, but it is also a quick hop from the Metro if coming from elsewhere in the DMV area. Would recommend, and plan to go again!" – Floretta R
"We have done two of the rooms at Big Escape Rooms. The first one we did the Clown with our family, which was challenging but very fun! We would definitely recommend this one for anyone's first! My fiance and I also did the Outbreak room, which is their hardest room. It was by far one of the most fun dates we have ever had! These rooms are great for challenging you and making you think differently." – Taylor B
2000 Shorefield Rd, Silver Spring, MD 20902
(301) 495-2595
OVERVIEW
Recommended for: Children and Families
Hours of operation: Sunrise – 9:00 pm
Price Range: Free, but offer amusements as well. Expect to pay $0-$5/person
I have been to plenty of parks, but never one that offers as much to do at Wheaton Regional Park in Silver Spring, MD. For no cost, you can check out the hiking trails by foot, bike, or even horseback. The trails have beautifully scattered foliage year round and are a must-visit destination for any nature lovers. There is even an award-winning, 50-acre public display garden situated within the park. There is an extravagant new display each month of the year and is definitely worth checking out. They have a dog park for the dog lovers out there, too.
FOR THE KIDS:
This park also has a giant playground that offers hours of free fun for your little ones! Not only that, for only $4 you can take a ride on the Wheaton express. That's right! There is a train ride here. If that not enough, there is even a full-sized carousel. For just $18 you can get 10 tickets to the train and carousel. Your little ones will be occupied for hours and your wallet will thank you!
After a long day enjoying the lovely activities Wheaton Regional Park offers, you and the family can spread out a nice blanket and delicious lunch and enjoy the scenery. Ask any of the locals, this is the place to be on a beautiful day!
WHAT ARE PEOPLE SAYING?
"I recently had a week-long visit with my two-year-old grandson. The weather was oppressively hot, so I searched for distractions he might enjoy that included a breeze and shade. We visited the miniature train and carousel and he was in heaven! Because he was under three years of age, he rode for free and I bought a book of 10 tickets for only $18. We used every ticket and had a wonderful time. We spotted deer and turtles from the train and rode several fine steeds and a zebra on the carousel. I can foresee many more trips in the coming weeks, months, and years! There is a very nice party room available for special events and convenient picnic areas. Staff were very nice and genuinely seemed to want every participant to enjoy themselves. Highly recommend for parents and grandparents of youngsters." – Meg H
"Carousel and train are cheap and fun for the kids. There is a nice playground and picnic area nearby and easy access to Brookside Gardens if you should so choose to go for a stroll." – Brian G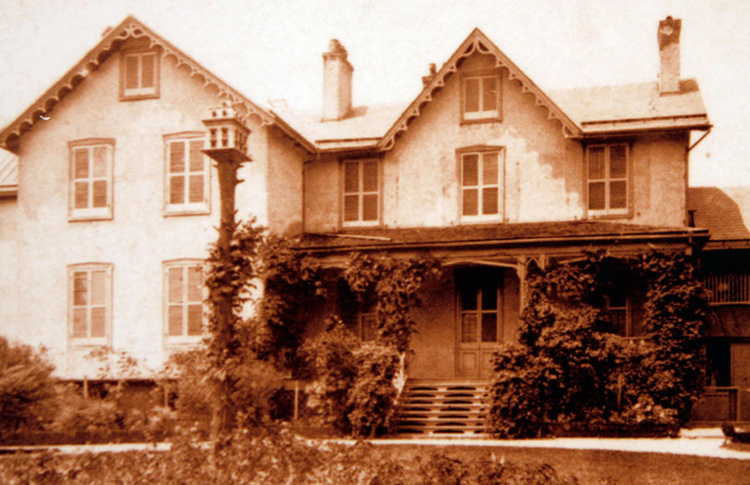 Photo Credit: https://www.washingtonpost.com/graphics/local/presidents-homes/?noredirect=on
140 Rock Creek Church Rd NW, Washington, DC 20011
(202) 829-0436
OVERVIEW
Recommended for: History enthusiasts of all ages
Hours of operation: 7 days/week – First tour: 10:00am (11am on Sundays) – Last tour: 3:00pm. Holidays affect these hours
Price Range: Children 6-12: $5 – Adults: $15 – Buy tickets in advance
If you are visiting Silver Springs and need something fun to do (or even if you live in the area), this is probably the best historical sight in the Silver Spring area. Located just 5 miles from the heart of Silver Spring, you and your group can take a step back in history and stand in the same place that the late and great President Abraham Lincoln once stood. This cottage was the President's summer home, and he made many of crucial decision here during his presidency, including the drafting of the emancipation proclamation. It is truly tantalizing to image yourself in the same place as such a great, renowned historical figure. History Buffs of all ages will find this tour extremely fascinating!
What are people saying?
"This has always been on my bucket list – to see the place where A. Lincoln spent a lot of his time outside of the White House. I was surprised that the house wasn't furnished, as many of other historic homes are, but that actually would have detracted from the tour! Ashlee was our guide and made the tour come alive as well as thought-provoking! Excellent!" – Richard K
"Escaping the heat and disease of Civil War Washington, President Lincoln spent 3 summers here in the large (34 room) "cottage" in the hills overlooking the city. The building isn't heavily decorated with furniture and artifacts. but the tour focuses on Lincoln's thoughts and ideas, many formed here including the Emancipation Proclamation. Our guide was informative and knowledgeable, and the building and grounds interesting. Advance reservations are available and I'd guess during vacation times required as group size is limited." – Christian M
5301 Tuckerman Ln, Bethesda, MD 20852
301-581-5100
OVERVIEW
Recommended for: Anyone, depending on the event
Hours of operation: Visit website for shows and showtimes
Price Range: Anywhere from $0 to $100+, depending on the specific event
Visit the Strathmore website to view upcoming events and concerts.
Strathmore is an artistic venue and institution used for numerous performances and gatherings. There is something different to do here almost every day and for every age group. Some examples of different events offered at the Strathmore include:
Ages 12 and under:
"Kite Fly Day". Costs $0 and starts at 1 pm on 04/22/18
"Backyard Theater for Kids: JoJo & The Pinecones". Costs $8 in advance at starts at 10 am on 04/27/18
"Cartooning Class for Kids" Costs $25/ticket. Starts at 11 am on 07/15/18
All other ages:
Enjoy the events like the ones above if you please!
"National Philharmonic: Northern Lights" Musical performance at 8 pm on 04/28/18. The tickets go for $76/adults and free for children.
"Calligraphy Techniques for Teens & Adults" at 10 am on 07/08/18. Tickets are only $35/person.
These are only a few of the many events and activities going on every day at Strathmore. Looking for something to do in Silver Spring? This option is great fun and educational!
What are people saying?
"Visually stunning concert hall with great acoustics, this place draws every kind of performer imaginable. Also has free outdoor concerts in the summer on Wednesday nights." – Chelsea M
"The programs are wonderfully selected so that everyone can find something for their appreciation. Seasons tickets are a bargain compared to the Kennedy Center. All the seats are good. There is easy access for wheelchairs. The Metro system has a stop at the venue, which is very practical. Parking is reasonable." – Chip H
8226 Georgia Ave, Silver Spring, MD 20910-4519
(301) 585-5800
OVERVIEW
Recommended for: Anyone who loves good food
Hours of operation: Mon-Fri: 5-10pm – Sat: 11am-11pm – Sun: 11am-9pm
Price Range: Expect to pay anywhere from $15-$50/person
Okay, so THIS. Meat enthusiasts unite! This is some of the best darn food you can find in the Silver Spring area, and I seriously recommend giving it a try. This is an eat-in restaurant, but you can just as well grab a couple of seats at the bar during happy hour and try some of their tantalizingly delicious cocktails. Whether you are going out with family or on a romantic date, everyone will love this urban, unique and delicious restaurant that specializes in flavor-packed meat selections. They even have limited vegetarian options for those of us who don't have a taste for meat, but they are there. Whatever you do, it's probably wise to get a reservation because the tables go fast!
This is listed for those of you visiting the area and looking for some seriously good cookin'. Urban Butcher will not disappoint!
What are people saying? 
"This place was amazing! I went during restaurant week and ended up only doing the happy hour specials. Had the lavender margarita which seems to be the most popular drink. I had the meatballs and empanadas." – Raleigh M
"High energy, crowded, fun, loud and pleasant, modern atmosphere. The selection of meats is "soup to nuts", (although actual entrees are relatively limited) and their specialty tenderloin completely lived up to the hype. Specialty drinks and desserts are also not to be skipped!" –Philip R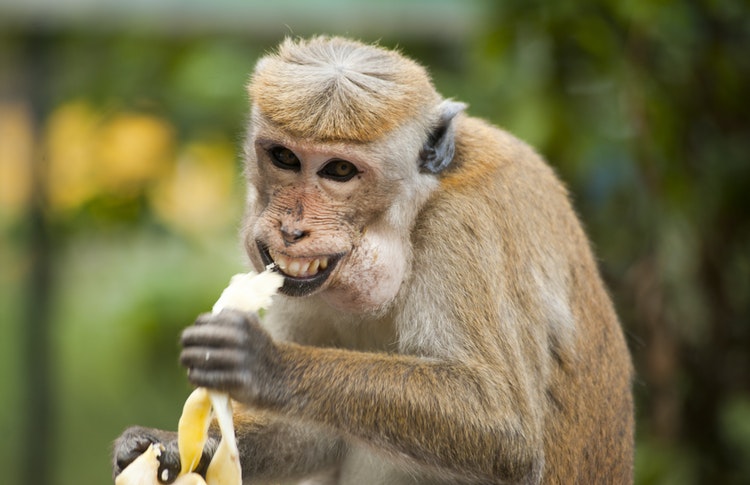 3001 Connecticut Ave NW, Washington, DC 20008
202-633-4888
OVERVIEW
Recommended for: People of all ages
Hours of operation: Open everyday except Christmas – 8:00am-7:00pm – (winter effects these hours)
Price Range: FREE! Yep, you read that right
The National Zoological Park, or The Smithsonian's National Zoo and Conservation Biology Institute offer free admittance 364 days a year. This location is one of the most popular tourist destinations in the area with well over 2 million visitors every year. Since 1889, the zoo has been creating engaging experiences with animals that create and share knowledge to save wildlife and habitats. Making an impact starts with awareness, and that is the sole mission: to create and share the knowledge that will aid in the survival and recovery of species and their habitats.
There are over 1500 animals and 300 different species housed at the park. You get to see all of these animals free of charge. There is even a free tide pool open in the warmer months for your own monkeys to play in! With all this goodness for free, they could certainly use some support! Click here to make your contributing donation today, and help keep the knowledge flowing to spectators for years to come!
Heads up! There is a hilly walk to the entrance from parking so wear comfortable shoes and be prepared to pay for parking! All in all, this is an unforgettable way to spend a day. I definitely recommend paying the animals of the Smithsonian Zoo a visit.
What are people saying?
"This is a very nice zoo. I would definitely recommend not parking here as it is very expensive. The exhibits ware great and the animals look well cared for." – Andrea F
"We have a big zoo at home, so when visiting, we decided it would be a quick visit to the Smithsonian's Zoo. We made sure to see the pandas and elephants. Get there early… doors open at 8:00, walk around outside, and buildings open at 9:00. We were able to see what we wanted without the crowds and get out pretty quickly." – Kimberly B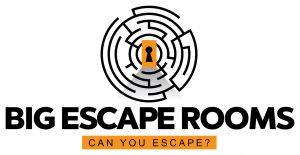 Have you visited any of these locations? Tell us about it in the comments!
We would love to hear from you.