Monday Mystery – New Prize Every Week!
---
07/29/19 – Welcome to this weeks Monday Mystery – Be the first to write the answer to the brainteaser in the comments below each week and we will email you a link to 1 free escape room ticket to the game of your choice at the Big Escape Rooms location near you. That's right, free! Finally, we have a reason to look forward to Monday Morning!
The Solution:
Come back tomorrow to see the answer and to check if you're the winner!
---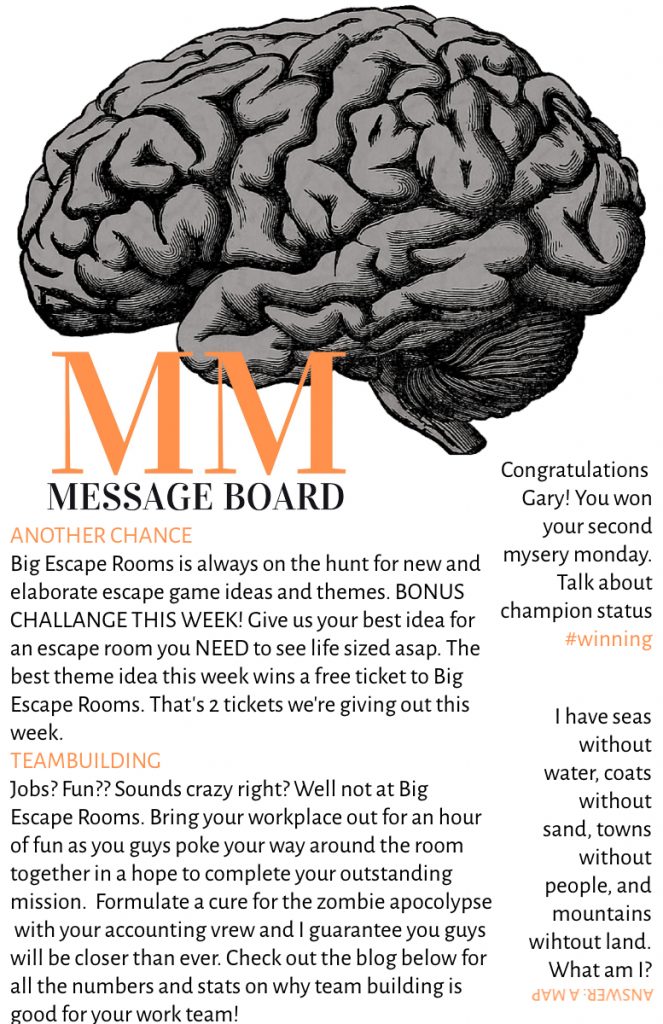 ---
Last week puzzle and answer:
Congratulations to Gary for winning last week's prize!
---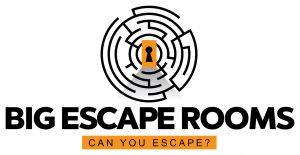 Please note: Comment your answer on the bottom of this page. Your comment will not be visible until after 6:00 pm eastern time to hide the answer from other players. One revealed, the most recent comments will appear at the bottom of the page. Feel free to ask for a clue… The winner will be contacted directly via email. Good luck!